Servomex launches next generation of DF-700 series to meet all moisture needs for semiconductor industry
The next generation in moisture analysis to meet all the moisture monitoring needs of the semiconductor industry is the latest accomplishment by global experts Servomex.
With trace-level moisture analysis and next generation reliability, the SERVOPRO DF-700 Series delivers accurate Tunable Diode Laser moisture measurements trusted by UHP gas producers globally, with industry-leading lower detection limits.
Dependable by design, it now introduces an all-digital gas analysis platform, with a bigger screen and increased functionality, more reliable filter, and a solid-state storage drive that offers ultimate reliability. Inside the more efficient design there are fewer components which provides more room as and when services are required, with an improved assembly.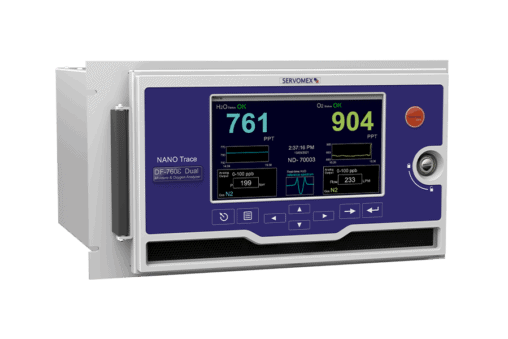 The result is a more reliableproduct, preventing downtime and reducing service time as well as costs.
Mike Proctor, Business Unit Director – Purity & Speciality Gases, said: "Our SERVOPRO DF-700 Series of analyzers is well-known for its industry-leading performance in trace and ultra-trace moisture measurement.
"We've designed the latestversion with dependability in mind, ensuring rock-solid reliability without compromising its sensing capabilities.
"Using non-contact Tunable Diode Laser sensor technology, it delivers the lowest available lower detection limits for moisture in UHP gases. The result is a next-generation analyzer that meets all the moisture monitoring needs of the semiconductor industry, with reliability built-in.
"Get proven, superior performance, combined with the confidence of a system ready to face future challenges for years to come."
Several models are available, to ensure the optimum moisture measurement solution for a variety of UHP gas analysis applications. Each has low lifetime maintenance requirements and zero-drift stability, greatly extending calibration intervals.