Gen-7 DF-700 Series needs no calibrations- download our expert paper to find out why
Our Gen-7 DF-700 Series analyzers use Tunable Diode Laser Absorption Spectroscopy (TDLAS) sensing technology to measure moisture concentrations at industry-leading lower detection limits.
That means they are unaffected by drift and the other variables that can reduce accuracy and reliability in competing technologies.
So, there is no need for ongoing calibrations – the Gen-7 DF-700 Series analyzer just keeps doing its job. The result is increased reliability and reduced maintenance costs, as well as simpler operation.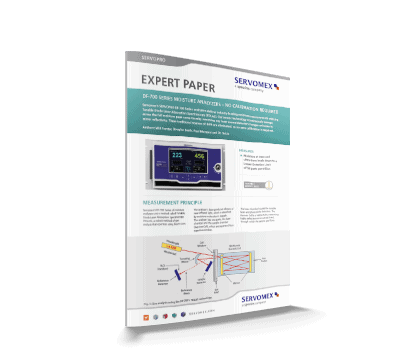 The Gen-7 DF-700 Series are fast, high-performance analyzer range consisting of nine models, each designed to monitor trace and ultra-trace moisture in ultra-high-purity, electronics-grade gas applications.
They offer high reliability, including line-lock technology that ensures the laser sensor remains locked on moisture as the target of interest.
To learn more about the uncompromising stability of the Gen-7 DF-700 Series, download our new expert paper today.