A comprehensive solution for analysis of multiple flue gas components
Specifically designed for Continuous Emissions Monitoring (CEMS) of flue gas, the SERVOPRO 4900 Multigas can deliver up to four simultaneous gas stream measurements. It combines Servomex's leading-edge sensing technologies with a modern digital platform, for next-generation performance at a low cost of ownership.
The 4900 Multigas is backwards-compatible with existing 4900 installations and uses the same reliable measurement technology, providing trusted gas analysis combined with the advanced digital communications required by modern systems.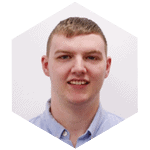 Luke Purdie
Product Manager